Web Page Builder Guide - Create a Website Using Templates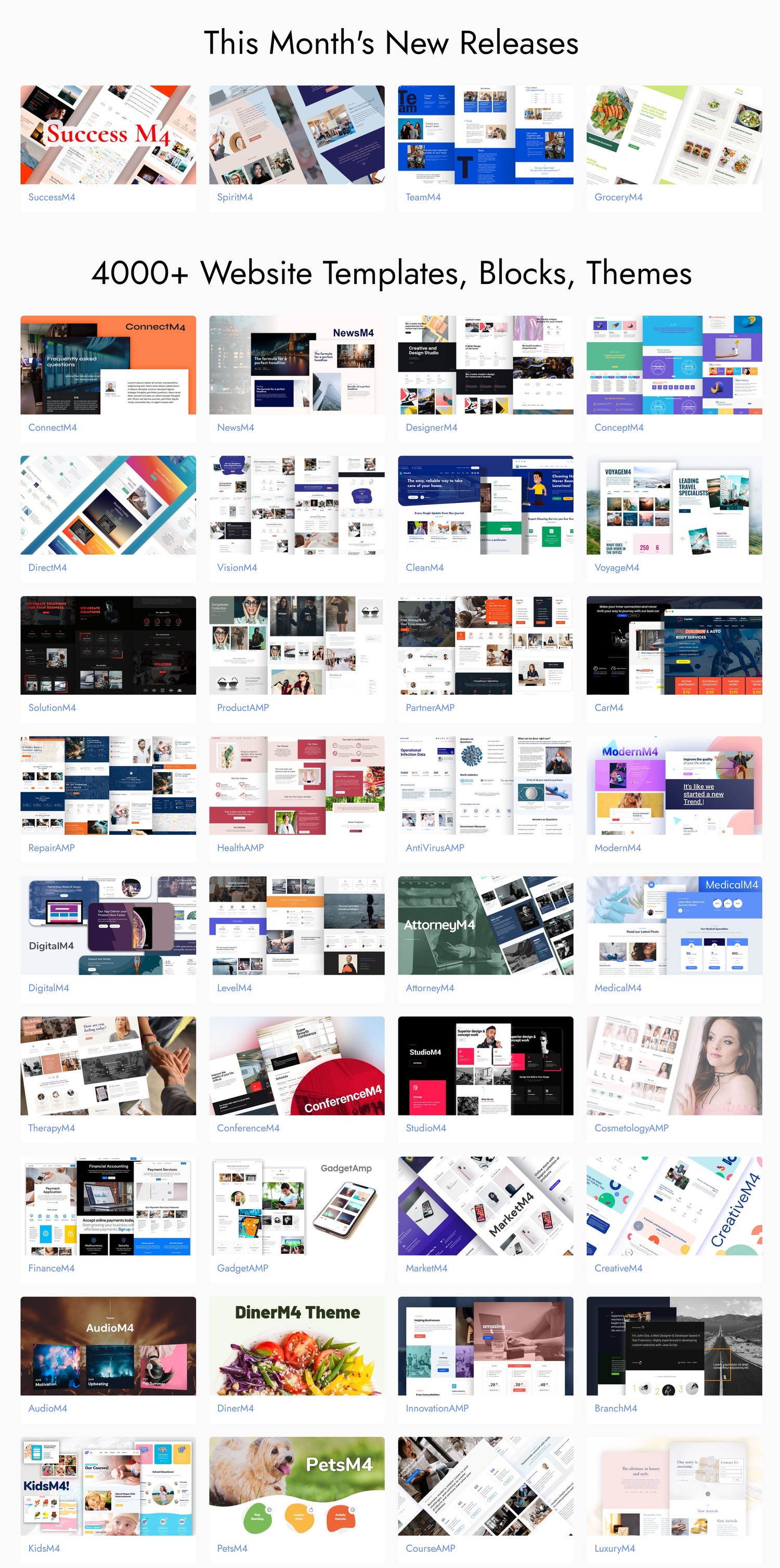 It is no longer news that having a website is crucial to the success of your business. And this is because a good website maximizes the potential of marketing your services or products to a much larger audience, i.e. people with access to the internet.
However, according to research, at least 75 percent of consumers judge the trustworthiness and credibility of your business from taking a look at your website design.
And this is an indication that your website needs to look sharp and well-put-together if you hope to profit from it. Now that 97 percent of consumers research their purchase on the internet before they even make a purchase, your website design must be topnotch if you want to impress your target audience.
To create a good website, you must know a lot about programming and website design. But only a handful of individuals can master the nuances of website programming, HTML, codes, etc.
This is where the use of website templates come in. Yes, you can use website templates to design stunning websites that will wow your target audience no end.
A website template is a set of HTML webpages – or pre-designed webpages – that any individual can use to create a business or personal website. You can do this without necessarily paying for the services of a developer. Just insert your pre-written content and images and your website is ready. They are typically built with CSS and HTML codes.
Meet Mobirise
In most cases, website templates are offered by website platforms such as WordPress, Wix, Shopify, etc. However, if you are looking for mobile-friendly web templates without the need for coding and utterly free of charge, Mobirise Web Page Builder is your best choice!
Mobirise Web Page Builder is an offline application that is compatible with Mac and Windows operating systems. The app can be used for creating landing pages, online portfolios, small or medium websites.
As a user of this app, you have unlimited access to over 2,500 beautiful website templates, blocks and themes so that you can hit the ground running when designing a website.
Mobirise Offline Website Builder is the perfect app for people who are not tech-savvy and don't have the time to learn the intricacies of website development and programming. Of course, pro-coders are not left out as they can use the Mobirise app for small projects or fast prototyping.
Bootstrap Templates
Website templates from Mobirise Web Page Builder are heavily based on the most powerful mobile-first framework known as Bootstrap 4.
How to create a website using templates:
This is how to create a website using website templates from Mobirise:
Download and Install Mobirise Web Page Builder on your Mac or Windows computer
Choose a template
Design your pages
Mix blocks from other templates
Publish easily
Building a website with Mobirise is a walk in the park as you engage the drag-and-drop interface. You will also have access to video backgrounds, a highly responsive image gallery with lightbox, sticky headers, etc.
Mobirise Benefits
Mobirise has several benefits that make it outshine other conventional website builders or platforms. Here are some of the benefits you can enjoy when you use this remarkable offline app:
Incredibly mobile-friendly according to google test. This means that every website built with Mobirise templates are official sweethearts of google!
Interface is straightforward to use
Minimalistic design, i.e. any site you create using the web templates on the Mobirise Web Builder app loads very fast online
Loaded with over 2,000 plus innovatively pre-made website blocks, themes, and templates that make your website unique and eye-catching.
No restrictions anywhere, i.e. it can be used for free for both non-profit and commercial use
You can host your website from any part of the world, i.e. on a local drive, Google Cloud, FTP, Github Pages, Amazon S3, and yes, on Mobirisesite.com. This shows that you do not have to be limited to one service provider or platform.
availability of social buttons: You can rapidly grow your audience and boost social media engagement using the "Follow Us" and "Share This Page" blocks. You don't need to tweak your social share counter as it displays automatically.
Availability of hundreds of free icons and fonts: You can choose from the huge list – over 800 – of retina-ready icons and Google Fonts. You can be as passionately unique as you want with these flexible website design templates.
Video Background: One of the best ways to create an instant connection with your target audience is by having video content. An ambient video background allows you to create that effect on your web visitors, and you will continue to stay on the top of their minds with your unique design.
Conclusion
You can be as widely creative as possible when using web templates from the Mobirise Web Page Builder app to design your website. The goal is to impress your target audience, especially first-time visitors, that Google will send your way when your site goes live.
So, what are you waiting for? Start building your website today with the beautifully-designed and highly flexible web templates from Mobirise!